Grain Hopper Trailer for Rent North Dakota – Haul Fracking Sand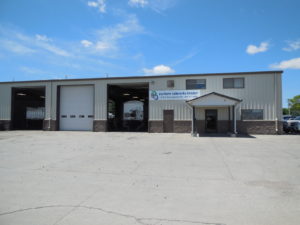 Welcome To Eastern Nebraska Trailer Leasing. We specialize in hopper bottom trailers for rent in North Dakota. We are a full service trailer rental & repair company.
We offer grain hopper bottom trailers for rent in North Dakota. Please call for more information if you need repairs or are looking for a hopper trailer rental.
We are located at:
1212 S. Pine Industrial Road
Norfolk, NE 68701
Phone: (402) 371-0855
Hours:
8 am to 5 pm Monday thru Friday
8 to noon on Saturday
The cost for renting a trailer is subject to change.
North Dakota Trailer Rental (Hoppers for Fracking Sand)
Our grain trailers are perfect for hauling fracking sand in North Dakota, please call us and ask about our grain trailers for rent. We already have a few trailers being rented in the North Dakota area and being utilized to haul fracking sand out to the oil wells. If you're a trucking company who needs grain hopper trailers in North Dakota then you should give us a call and see what we have available for you.