Grain Hopper Trailer For Rent South Dakota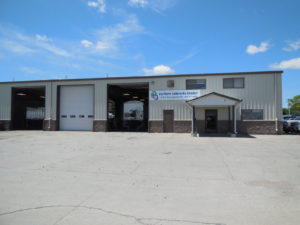 Welcome To Eastern Nebraska Trailer Repair & Leasing.  We are a full service trailer leasing & trailer repair company.
We offer quality grain hopper bottom trailers for lease. For more information regarding trailer leases please call (402) 480-3649 or (402) 371-0855.
Location:
Eastern Nebraska Trailer Repair
1212 S. Pine Industrial Road
Norfolk, NE 68701
Phone: (402) 371-0855
Click to Call – (402) 371-0855
Hours:
8 am to 5 pm Monday thru Friday
8 to noon on Saturday
The cost for leasing a trailer is subject to change.
The lessee  is required to insure the trailer for actual value of the trailer. Shorter term leases are available and can be arranged. We have a wide array of grain hopper trailers available for lease at almost any given time. The fleet has a mix of tandems and triples. Tarp systems are installed on most and do go quickly. DOT Inspection and services is done at Eastern Nebraska Trailer Repair in Norfolk, NE. Any damage is the responsibility of the lessee while it is under contract and leased to them.
Hopper Bottom Trailer Rental- South Dakota
Expert staff 
Our staff is trained by the best. They are equipped with the best equipment and knowledge to provide grain trailer rental and repair services.
Variety of Options 
Whether you require hopper bottom trailer rentals for harvest or for any other needs, we have the right trailer for you. We offer a wide range of grain hopper trailers that can fit anyone's budget.
Quality Trailers 
Our company prides itself with quality grain hopper trailers that are serviced regularly. With our vast fleet of high-quality trailers, you are sure to find exactly what you are looking for to rent or lease.
Fast response time 
We pride ourselves with the customer service we provide. With a single call or email you can be rest assured that we will be providing you with a quick and honest response.
Financing 
We offer highly competitive pricing. Eastern Nebraska Trailer Leasing Company can provide a quote beforehand to ensure the client is able to cover the bill. Our prices are reasonable and affordable with hopper bottom trailers for rent or lease.
Guaranteed Quality 
You can count on us for on time feedback, fast, quality services, quality trailers, and top-notch professionalism.
If you need grain hopper leasing services, then ENT Leasing Company is just what you are looking for. Give us a call if you have any questions or if you wish to rent a grain hopper trailer from us.
You will not be disappointed by the professionalism and expertise that ENT Leasing has to offer. Our staff is highly trained to ensure quality and professional services with every grain hopper trailer rental. We come highly recommended because we take our work very seriously. Our company specializes in the management and maintenance of all grain hopper trailers. Our promise to you is that the services and appearance of the trailers will always be at their optimal level.
Contact us if you have any questions about our monthly, seasonal, or yearly trailer rentals. You can also get in touch with us if you require a quote before working with us.
Searching for a Grain Trailer to Rent in Nebraska?